Tyhr Trubiak is Driven Mad by Masked Psychopaths in First 'Tempus Tormentum' Trailer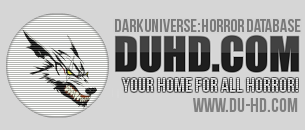 Terror Films is set to release writer/director James Rewucki's Tempus Tormentum on Digital platforms this Tuesday, April 17th. The genre distributor is unveiling the official poster and trailer prior to the film's chilling debut.
You can check out the trailer featuring our three villains Clown, Devil and Slashmouth below, as well as a poster and some cool stills from the film.
Tempus Tormentum features award winning cinematography and sound design and has played at multiple festivals. A selection of film festivals Tempus Tormentum has played at include FEARnyc (2017). Here, it won Best Lighting Design and was nominated for Jury Prize Best Feature and Best Actor. At the Tampa Bay Underground Film Festival (2017), the film was nominated for...