The Tribe Shows a Familial Fracture in this "Sisters Divided" Clip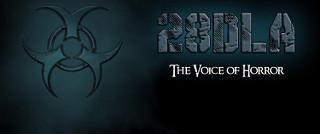 Post-apocalyptic thriller The Tribe is nearly here. This title is releasing this month, through Video-on-demand. Terror Films will handle the distribution of Roxy Shih's directorial debut. In the film, three sisters struggle to defend their ranch, after the world has turned to chaos. As well, the film centrally stars: Jessica Rothe, Anne Winters and Chloe Beth Jones. as the sisters. Now, a new clip is available here, along with the film's official artwork.

The clip is titled "Sisters Divided." Two of the sisters argue over the appearance of several strangers. They worry about their intentions and whether to leave their secluded ranch. The Tribe is sure to be full of conflict.

The official movie poster shows more of the central characters. All three sisters are shown, with a mysterious man. The graphic also displays some of the film's settings. Mayhem is unleashed this week as the film moves to Video-on-demand platforms such as iTunes, Amazon Instant, Google Play and many others, this Friday, Feb. 10th!