Seth Breedlove's Invasion on Chestnut Ridge Lands on VOD Platforms Today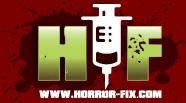 Terror Films is teaming up again with award winning filmmaker Seth Breedlove for his latest documentary, Invasion on Chestnut Ridge%20Ridge&redirect=yes">. The genre label has set a release date for Tuesday, January 16, 2018, on most VOD platforms.
This film examines the history and continuation of unusual happenings on and around Chestnut Ridge%20Ridge&redirect=yes">, a mountain range located in Southwest Pennsylvania. The unexplained phenomenon in this region includes the Kecksburg UFO crash in 1965, the Uniontown Bigfoot and UFO sightings, terrifying encounters with an enormous prehistoric bird in Keystone State Park and much more...