Invasion on Chestnut Ridge Descends from Above through VOD Today!
28DLA: THE VOICE OF HORROR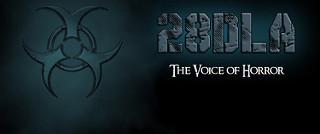 Tuesday, January 16, 2018 by Michael Allen
Terror Films has teamed up with Small Town Monsters to bring horror fans
Invasion on Chestnut Ridge
. This documentary, from director Seth Breedlove, looks at some of the strange reports from Southwest Pennsylvania. This title looks at phenomenon such as the Kecksburg UFO crash, the Uniontown Bigfoot and other general sightings. Invasion on Chestnut Ridge releases through Video-on-demand today. A trailer and movie poster are hosted here...