Blair Witch Spoof 'The Claire Wizard Thesis' Sees Release Through Terror Films On June 29th.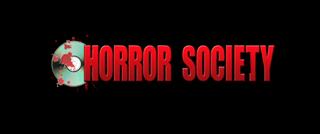 Los Angeles, CA – (Friday, June 22nd) – In 1999, The Blair Witch Project was released and went on to gross almost 250 million dollars worldwide on a mere $60,000 budget (IMDB). Now, almost 20 years later, writer, director, actor, producer, editor and self-proclaimed "hit maker" Jacob Lewis teams with TERROR FILMS to bring you the laziest excuse for a found footage film you will ever bear witness too. We bring you THE CLAIRE WIZARD THESIS!
The brainchild of Australian based actor and writer Ishak Issa, THE CLAIRE WIZARD THESIS is a comedy horror spoof. The film follows a group of actors and crew into the Australian outback, led by aspiring filmmaker and ego-maniac Jacob Lewis. Lewis' plan is to make his own version...