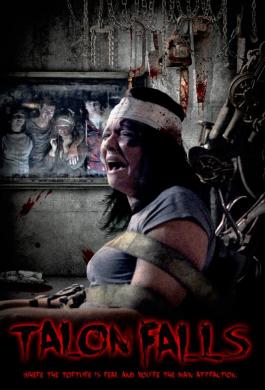 NOW AVAILABLE ON DIGITAL PLATFORMS!


SYNOPSIS: This sinister tale follows a group of teenagers as they visit a Halloween Horror Theme Park featuring gruesome exhibits whose hosts are dressed to the 'horror nines'. The friends soon discover that the hyper realistic staged scares they are witnessing are very real and being performed on innocent victims by a clan of murderous lunatics that inhabit the park. They must quickly figure a way out before they become the next live torture attraction.
The movie, which stars Morgan Wiggins, Ryan Rudolph, Jordyn Rudolph and Brad Bell, was written and directed by Joshua Shreve and produced by Shreve, Jeff Steinborn and Leslie Mills, and executive produced by Todd Ferren and Kent Hammond. The film was a co-production with the well-known Talon Falls Screampark located in Melber, Kentucky where the movie was also shot.