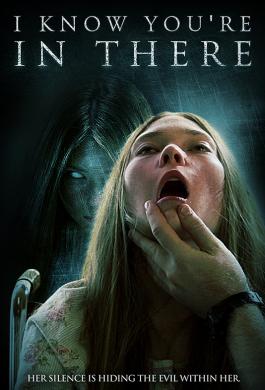 AVAILABLE NOW ON THE FOLLOWING DIGITAL PLATFORMS:



"…the story is kick-ass and the suspense in the film is ever present..." - Wicked Channel.com
"If you like…a story that keeps you hooked, check out I KNOW YOU'RE IN THERE." - Peter 'Witchfinder' Hopkins with Horrorscreams Videovault
SYNOPSIS: I KNOW YOU'RE IN THERE tells the tale of Tom Redding who, after his mother's suicide, discovers that he has a sister named Chloe. She is catatonic and completely paralyzed. Tom takes her on a trip to their dead mother's isolated home partly in hopes of documenting her rare illness. Their bonding time is disrupted by unexpected twists into madness and supernatural evil.