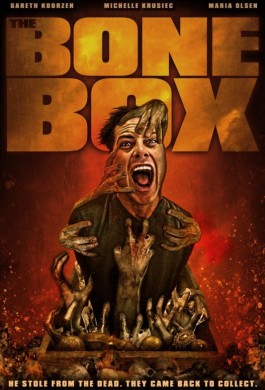 NOW AVAILABLE ON...





SYNOPSIS:
Depressed and reeling from the recent death of his wife, Tom has built up quite a gambling debt. He goes to stay with his wealthy aunt in hopes that she will write him into her will.
When a creditor makes it clear that Tom is out of time, he devises a plan with Elodie, the undertaker's daughter, to rob the graves of the rich townspeople buried in the cemetery across the road.
After desecrating their graves, Tom begins hearing and seeing strange things that seem to coincide with the deaths of the people he robbed. Is his conscience playing a trick on him or is he really being haunted by those he stole from?